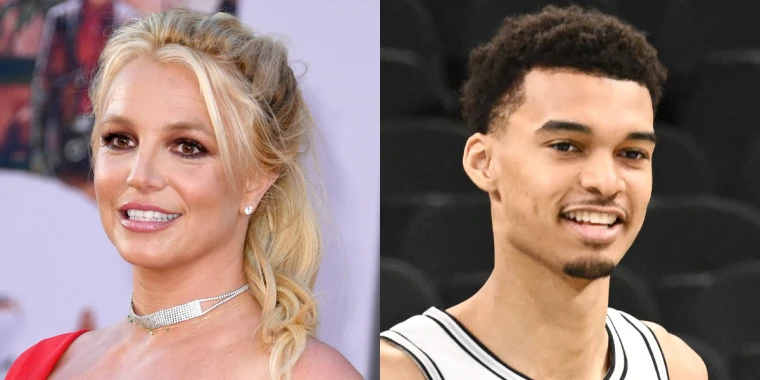 Pop star Britney Spears, who dominated an era.

And basketball star Wembanyama, who is considered the talent of the century.

The encounter between the two in front of a hotel became a "wrong meeting."

BRITNEY SPEARS was assaulted in the middle of Las Vegas when she tried to ask Wembleyama to take a photo.

According to foreign media reports, Britney found and approached Wembanyama while entering a restaurant at a hotel with her husband and his party.

Britney tapped him on the shoulder, but Wembanyama's security team San Antonio Spurs, who didn't recognize Britney, immediately took over.

Spears fell to the floor and her sunglasses fell due to the shock.

Wembanyama explained that he did not know exactly what happened at the time.

<Wembanyama / San Antonio Spurs> "He grabbed me from behind, not from my shoulder. So I asked the bodyguard to take her off. I don't know how strong I was, but I don't think I really pushed her. I just walked away without looking."

The head of San Antonio's security team, who belatedly noticed Britney, apologized, but Britney reported him to the police for assault.

"I haven't received an official apology from Wembanyama and San Antonio yet," Britney tweeted, expecting their apology.